Not In Her Wildest Dreams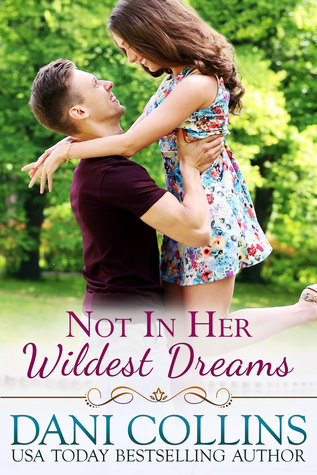 I love MS Collins stories they always leave me smiling and this one is an all round fabulous story with lots of characters that add to Paige and Sterling's journey lots happening that will keep you turning those pages and of course there is another book to follow which really makes me smile.

Paige Fogarty has come back to the small town she grew up in Liebe Falls her father has had another heart attack and he is under pressure to sell his share of the local furniture company Roy's Furnishings that helps keep this town going to his partner and there is a lot going on with all of the people that work in the factory and when Paige's high school crush Sterling Roy is in town as well things heat up.

Sterling has arrived home because his mother has pushed him to return things look like changing in the family business and they need Sterling to make sure it goes well and that the Fogarty's don't change their minds but there is a lot of water under the bridge between Sterling and Paige and it doesn't look like it is over yet can they work closely together and bring the company around.

This story has a lot going on a mystery, embezzlement, affairs and secrets that have been held for a long time Paige has lived under the Fogarty reputation that has been strong for years her brother Lyle has problems as well and then there is the Roy family pillars of society or are they. MS Collins has bought this town and its characters to life in such a fabulous way the story is riveting and so very very good and I am really looking forward to Lyle's story.
5/5 stars for a great story
Published January 15th 2017 by Smashwords Edition